Learn about what the resend order means and best practices to implement in your office as we go back to the new 'normal' from the Franklin County Public Health office.
As an employer/employee, learn from Dinsmore & Shohl LLP about the COVID-19 Vaccinations: the factors that may create liability and potential problems for employers.
Jeff Gibbs
Environmental Health Division Manager | Franklin County Public Health
Jeff Gibbs joined Franklin County Public Health as a Sanitarian in Training in 1996.  He is currently the Environmental Health Division Manager that oversees programs that include the water quality and sustainability sections.
Mr. Gibbs holds a Bachelor of Science degree in Environmental Health from Wright State University. He is a Registered Sanitarian with the State of Ohio and a Registered Environmental Health Specialist with the National Environmental Health Association.  He has received two certifications from the Solid Waste Association of North America in Municipal Solid Waste and Construction & Demolition Debris landfills.  He has also received advanced training in the investigation of Environmental Crimes through the United States Environmental Protection Agency and the Ohio Environmental Protection Agency.
Mr. Gibbs is a member of several professional organizations including the National Environmental Health Association, the Ohio Environmental Health Association, and the Solid Waste Association of North America.  He currently serves as the Secretary to the Ohio Environmental Health Association Board, he also serves as the Ohio Environmental Health Associations representative to the Construction and Demolition Debris Operator Certification panel.  Previously he served as the Southeast District Director of the Ohio Environmental Health Association.
Shane Dawson
Partner | Dinsmore & Shohl LLP
Shane has spent more than two decades counseling clients on workers' compensation issues. He cut his teeth working in Ohio Bureau of Workers Compensation as an investigator and a fraud analyst while simultaneously attending law school. He quickly learned to appreciate this fast-paced area of the law, which blends administrative and court work with a high volume of cases and deadlines requiring a thorough understanding of clients' businesses and objectives.
His experience includes handling litigation in employment matters, non-compete agreements, arbitrations, and international torts. Before joining Dinsmore, he founded and ran a boutique law firm specializing in the defense of employment and workers' compensation matters.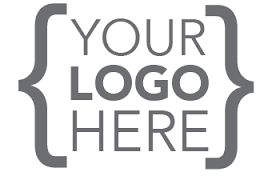 Interested in sponsoring this webinar? Reach out to Rosie Leuby, rleuby@bx.org, for more information!