This webinar will discuss:
Tips on how to transform your life
Tips on how to transform your workplace culture
Tips on how to put health and happiness first
How to develop strategies and programs customized best for your organizational/ personal wellness
With a new year, comes new priorities and goals. Join Katy Tombaugh in this webinar where she will focus on how to best help companies and individuals to focus on their well being and healthiest version of themselves. With a Bachelor of Science in Human Ecology from The Ohio State University, Katy is the Founder & CEO of Wellness Collective and serves in various boards and committees to help people find joy in exploring what's possible.
Katy Tombaugh
Founder & CEO | Wellness Collective
Katy Tombaugh is the Founder & CEO of Wellness Collective, which is a certified-woman owned business headquartered in Westerville, Ohio.
Wellness Collective focuses on working with employers nationwide to transform lives, workplace culture, and much more, through health and happiness. The Wellness Collective team supports a wide variety of workplaces across different industries to develop strategies and programs that help to improve organizational and individual wellness. Katy is passionate about staying inspired and evoking that in others so that everyone wins – the business, the culture and most importantly, the people. She finds joy in ideation and exploring what's possible. This manifests in an ability to consult and lead organizations toward positive, sustainable shifts in their approach to employee health and well-being. Her work has taken her into Fortune 500 businesses, non-profits, and schools both public and private. Katy speaks and teaches weekly to a global audience and loves every moment of it.
Katy serves in various board and committee roles and focuses much of her volunteering on fundraising to benefit innovative and inclusive educational initiatives, family fitness and feeding families at Thanksgiving. She's also active with NAWBO (National Association of Women Business Owners) and is a past board member committed to advocating for women in business to have visibility and equal opportunities.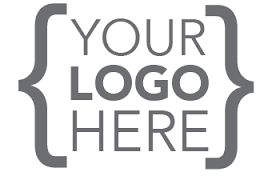 Interested in sponsoring this webinar? Reach out to Libby Tucker, ltucker@bx.org, for more information!